Give the gift of adventure!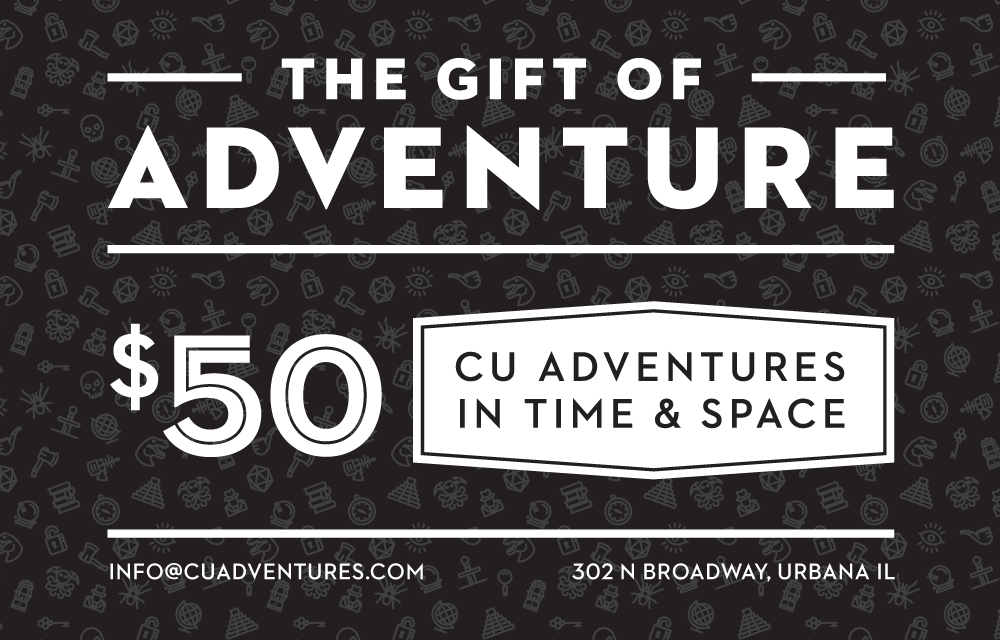 Upon purchase, we will e-mail you a gift certificate that can be printed or forwarded to the recipient.
The gift certificates never expire and can be used on any of our rooms.
Recipients may use the gift certificate code on our booking calendar to pay for their game. Only one gift certificate or coupon code may be used per booking.
Contact info@cuadventures.com or call 217.898.7158 with any questions.
The value of the gift certificate is based on how many players in a group, and if they're a student or child. Use the table below to build a custom value gift certificate based on your adventure group: